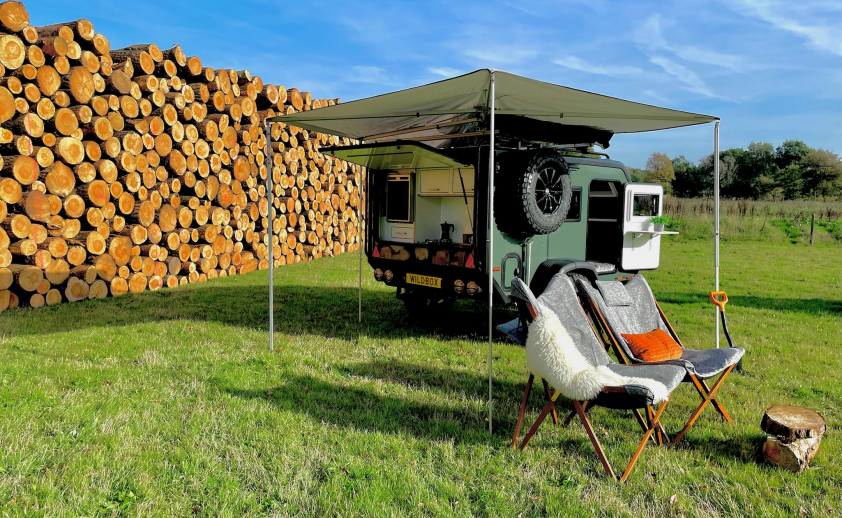 WildBox One
Tough, stylish and comfortable camping. With the innovative solutions from WildBox, the adventure is within reach. Everything has been thought of. Small in weight and shape, great in (travel) convenience and comfort. Welcome to WildBox.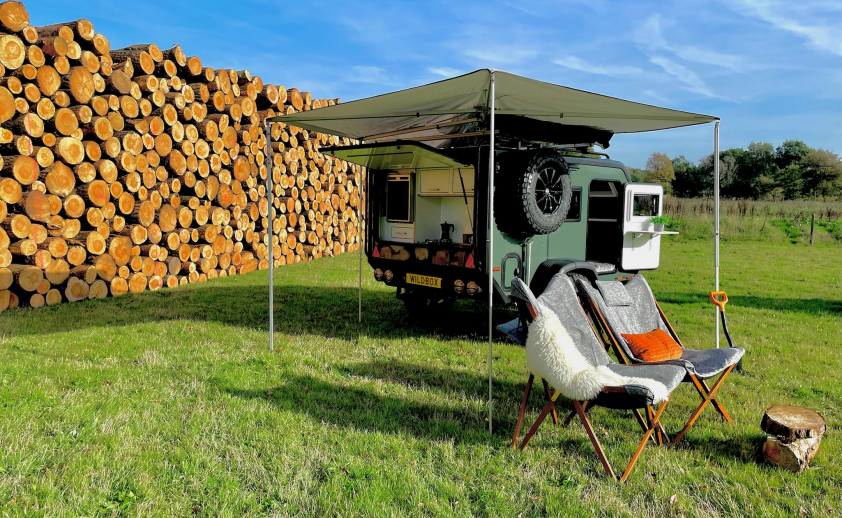 Get inspired
The ultimate home base for weekend, week or extended adventures, the WildBox includes everything you need to be self-sufficient wherever you are.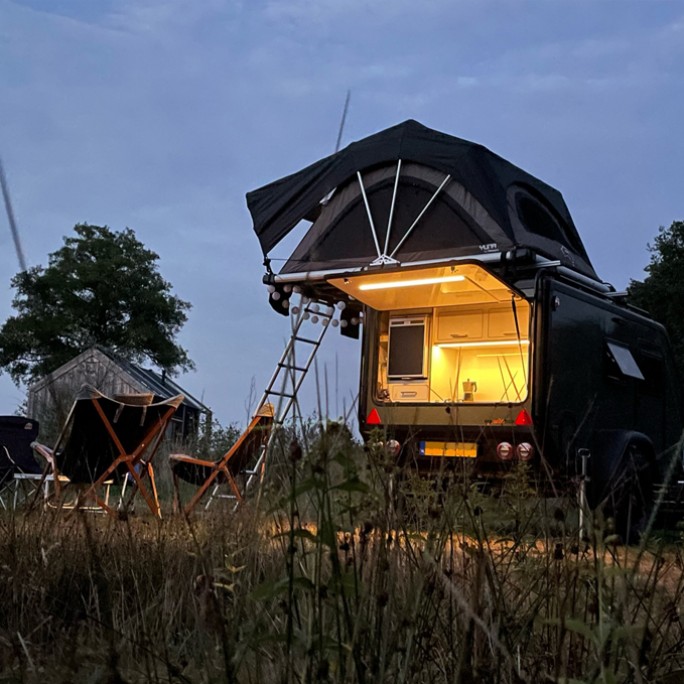 Discover the outdoors with our compact WildBox
Enjoy the maximum freedom that the WildBox offers you. Experience the camping adventure wherever and whenever you want. The WildBox is equipped with all the necessities for a unique camping experience. From a fully equipped kitchen to a warm and comfortable bed. Due to its low weight and small dimensions, the WildBox is suitable for any type of vehicle. Whether you drive a compact car, electric car or off-road vehicle, the WildBox is always your ideal travel companion.